Gripper Covering
If your two wheeled pride and joy propels your nether regions into the petrol tank when braking, the gripper covering will help put an end to your pain.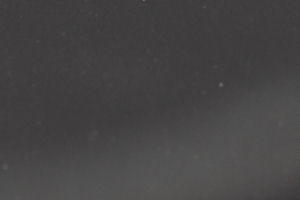 This is the standard seat covering from a BMW S1000RR. This covering offers no grip regardless of your riding gear. With wet weather gear, it is like sitting on a seat covered with oil.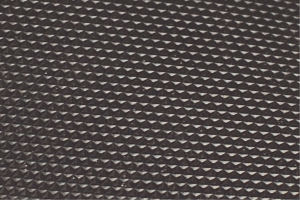 By contrast, this picture shows the gripper covering we use. The rippled surface and rubber like material provide outstanding levels of grip for all riding apparel.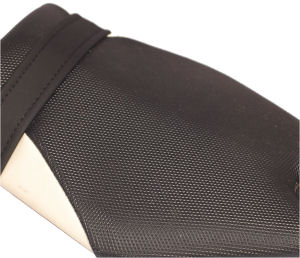 Combine the gripper covering with other colours to create a unique look. As every seat cover is made by hand, adding different colours in this way doesn't add much to the cost.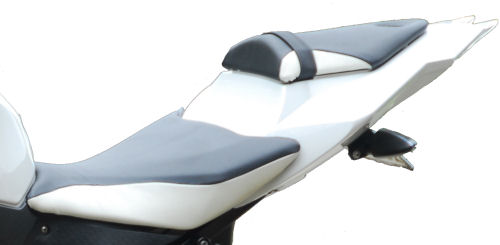 We are able to recover seats from all manufactures, both road and motorcross, including:
Aprilia
BMW
Ducati
Husaberg
Husqvarna
Honda
Kawasaki
KTM
Moto Guzzi
MV Agusta
Sherco
Suzuki
Triumph
Yamaha